Integrating Slido in your Live Streaming in Singapore is one of the many ways you can add audience engagement into your Webinar Live Streaming.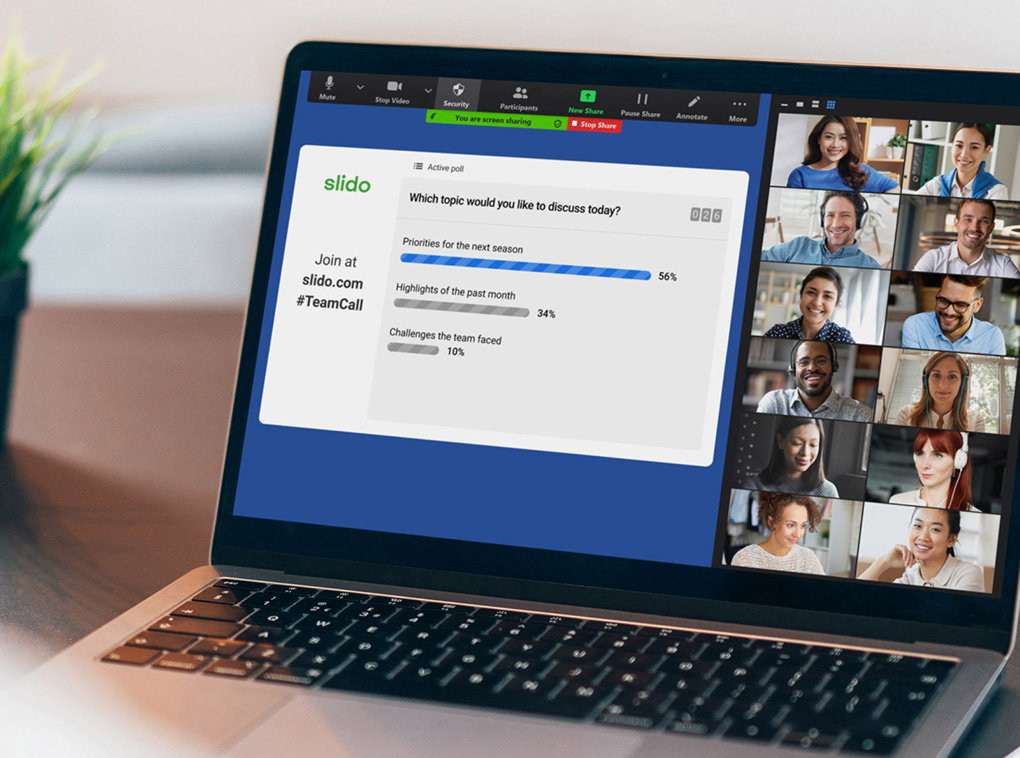 Slido in Webinar Live Streaming
Our professional live streaming crew have conducted multiple live streaming project in Singapore. Slido can be integrated in a few different ways. In the above screenshot, you can see a Slido voting overlay being integrated with the actual video stream.
Slido Live Streaming Pricing Singapore
To integrate Slido in your Live Stream in Singapore, you will be looking at about $100 for the Slido subscription fee. You will need to factor in the manpower cost required to setup, test and run the platform on the actual event.
You can subscribe and manage the Slido platform yourself or let our team manage it for your live stream.
Hire Our Slido Live Streaming Crew
Drop us a message and start the discussion with our Project Managers. We will listen to your objectives and work out a live streaming solution for you.
Click the below button to visit our Live Streaming service page, and send us a message.