Congratulations to the proud winners of SPH iink Awards 2016! The event has been a huge success and a grand visual treat. With an amazing stage backdrop and several light show performances, it was a dazzling night!
To complement the scale and grandeur of this occasion, Vivid Snaps was tasked to set up a unique light painting photo booth for the event guests.
Lights can only stand out in darkness, and darkness is not what you would typically expect at a grand ballroom foyer. Hence, in order to achieve a near pitch black environment, a darkroom was set up to host our light painting photo booth.
Armed with an arsenal of brightly-lit props, event guests could wield them and create works of arts beyond their own imagination. As you can imagine, when you combine whacky images with a surprise element of light, the result was a night of endless fun images.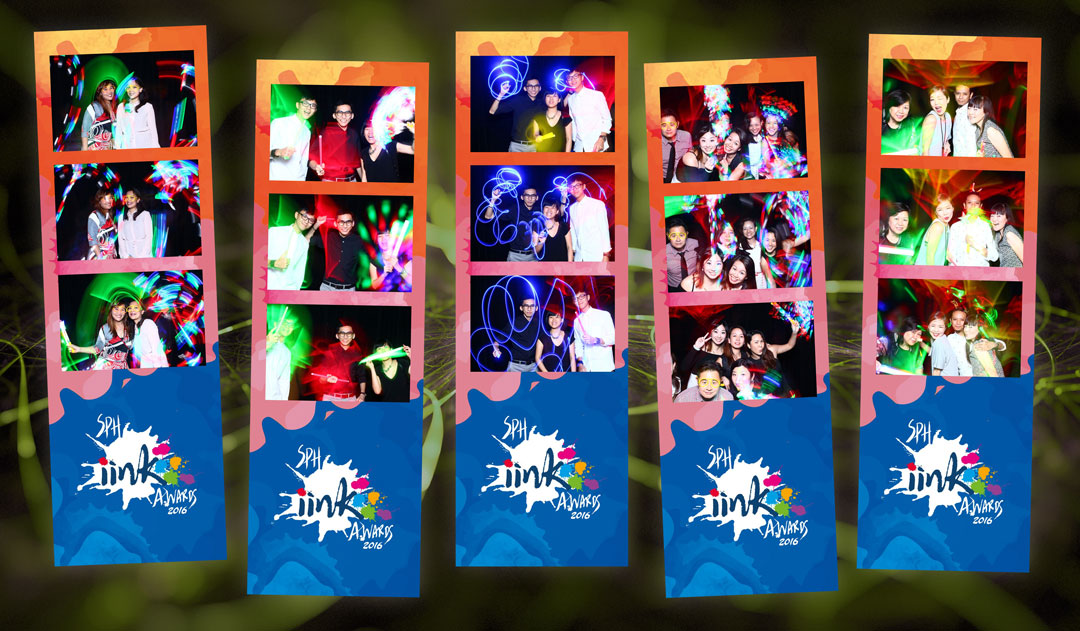 Not to mention, fun images are only part of the story. The images taken from our photo booth are also transform into animated gif that brings the streak of lights to life. And no one leaves the photo booth disappointed, your guests will each receive a copy of the photo prints.
With these, as we like to say, it is light painting photo booth, perfected.