In the past few months, Vivid Snaps had the opportunity of working with DAZINGFEELSGOOD (DFG) to feature their interior design and styling through our interior photography.
DFG is created by Kiat Ng and Karen Chiam to research, explore, and practice design across disciplines in furniture, spaces, and graphic communication. Being in the trade for three years, DFG has been focused on design and their passion towards this field is unwavering.
Our interior photographer was engaged to shoot for two housing spaces, both of which the interior design was immaculately completed by DFG.
In our interior photography, our interior photographers would usually ask our clients regarding their story or idea behind the particular design, its concept, and what do they want to express or to see through the picture and photography.
Our interior photographers place strong emphasis and importance in understanding the client's perception in design so that they are sure of what to shoot, and that our clients are able to get the right emphasis featured through our interior images.
Both houses have a very different mood and design. For the first house at the Clementi Ridges, the apartment is "inspired by modern classicism sensibilities, with a contrasting palette of warm lighting hues against the stark neutrality of black metal, dark grey mirror and white marble texture."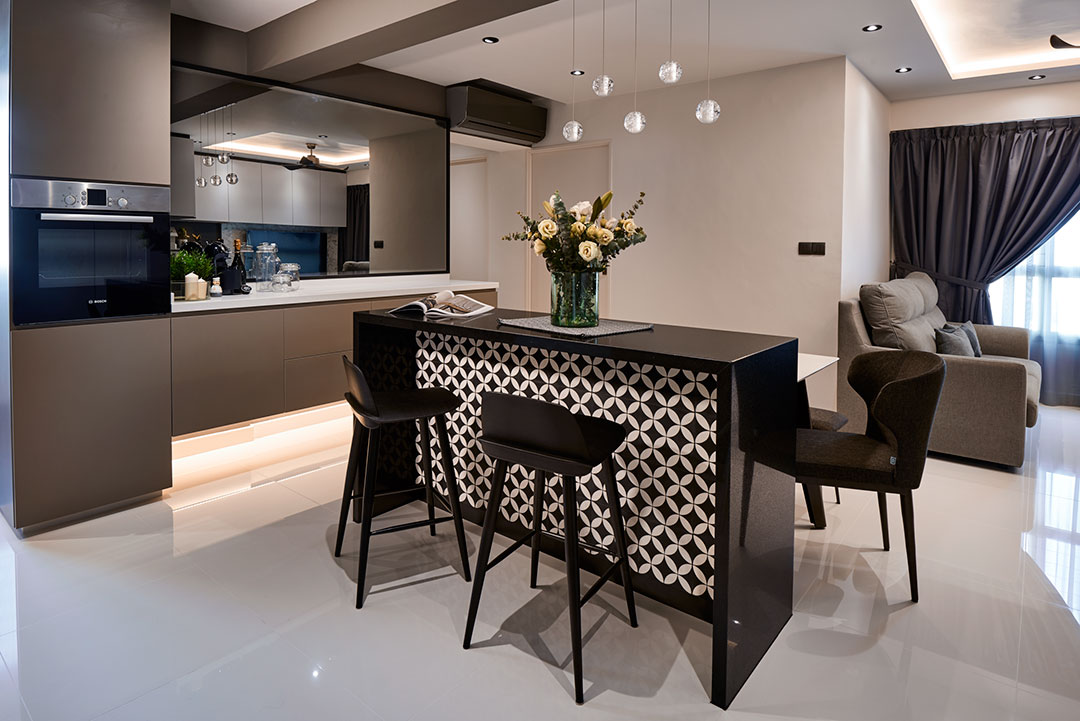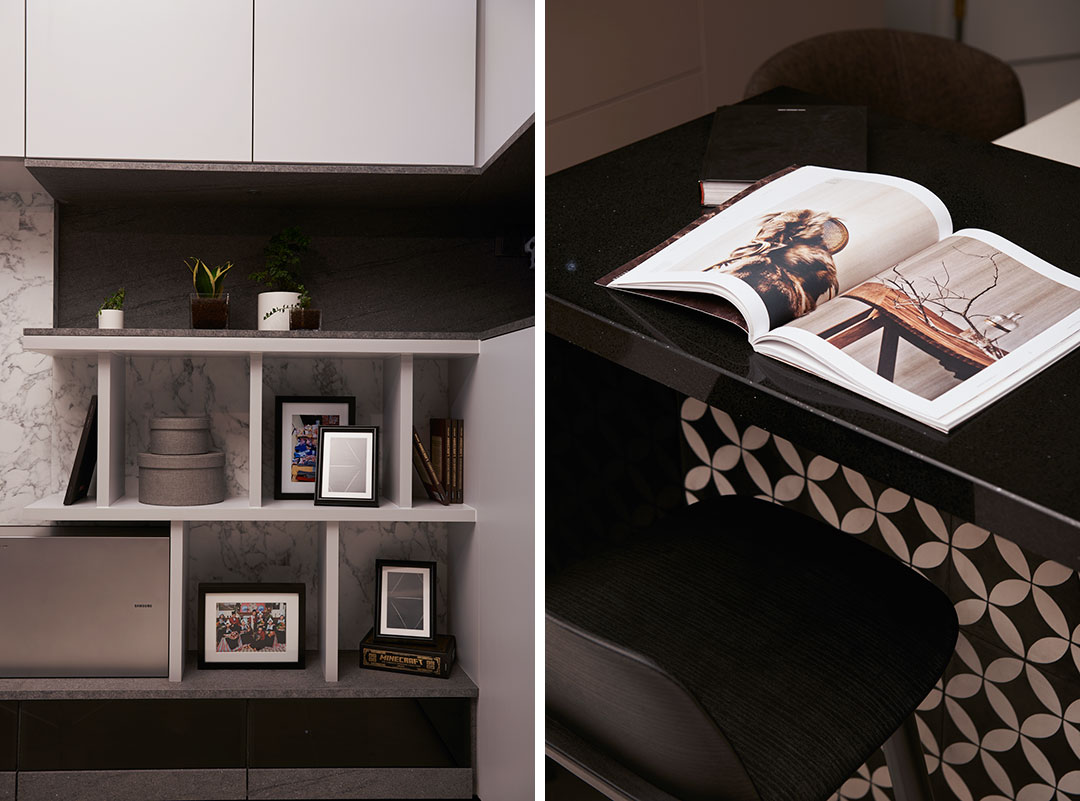 It is evident that the colours used in its furniture and design were toned towards black and grey, which exudes a vibe of sophistication and elegance to the interior design. Our Interior photographer made sure to capture this charm through our interior photography.
The second apartment is an executive condominium located at Pasir Ris, Sea Horizon. The interior design for this apartment is in the shade of brown, where the "reflections of the living spaces are drenched in copper hue" and "the tinted mirrors added a touch of luxe to the tropical warmth".
According to our mini research on the psychology of colours for interior design, the brown shade "induces a feeling of naturalness & comfort to your home" (designlike.com).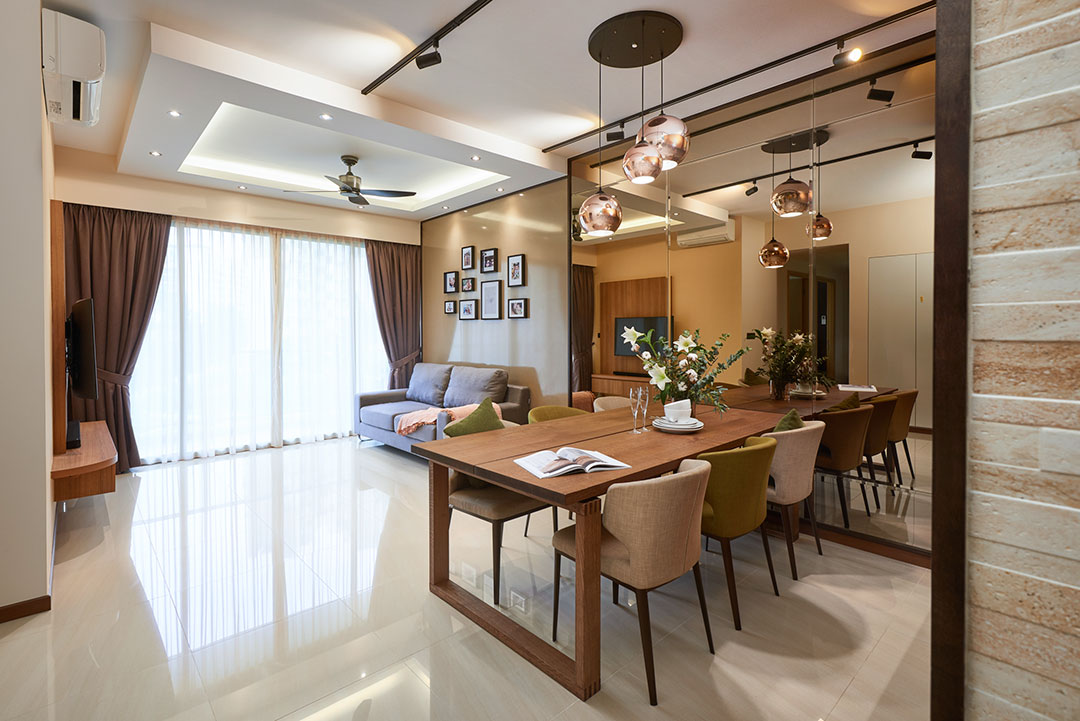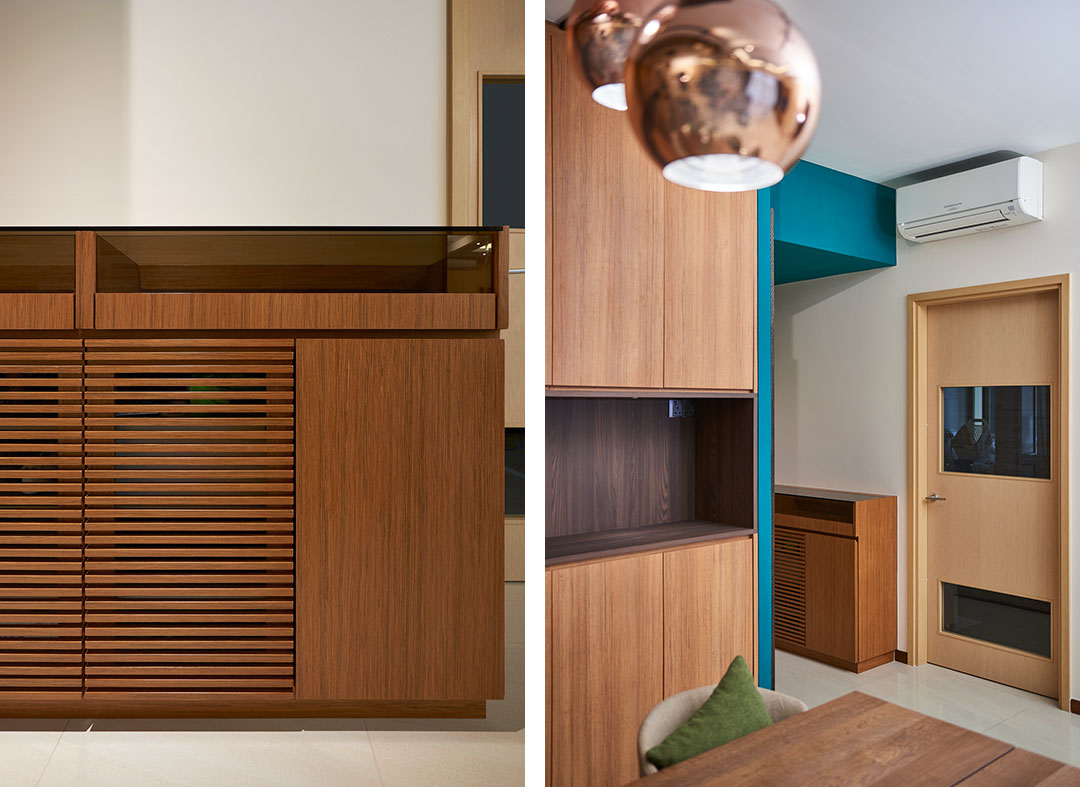 Also, if you have noticed, aside from the copper toned interior design, there's slight tinge of teal which is said to calm and soothe, and at the same time rejuvenating (thedesignsheppard.com). We would think that DFG is experimenting with the concept of comfort and relaxation of a home.
For interior photography, our photographers ensure that pictures taken are all connected, so that an entire set of images gives a bigger picture of the home or space, and making sure that anyone who sees the pictures would be able to visualise the living space.
If you would like to enquire about Interior Photography in Singapore, you may contact us here.
For more information about DAZINGFEELSGOOD and their services:
Website – https://www.dazingfeelsgood.com/
Instagram – https://www.instagram.com/dazingfeelsgood/