Lights, camera, flash! You're at a beautiful place, a fun event and with the people you adore. You're having a time of your life and you also know it's a great time for a photo! You spot a photo booth and you're excited! But, how do you look your best in these photobooths?  
#1: Have a cheerleading team!
Attending events with your friends can be one of the best ways to create memories. There is food, music, laughter and not to forget, lots of picture taking! Help your friends take photogenic pictures by making them laugh when it's their turn! This allows the subject to relax and look their best in that state. Candid photographs have their own beauty so throw out an inner joke, and be their very own cheerleader. This will make photo taking a breeze and a whole lot more fun!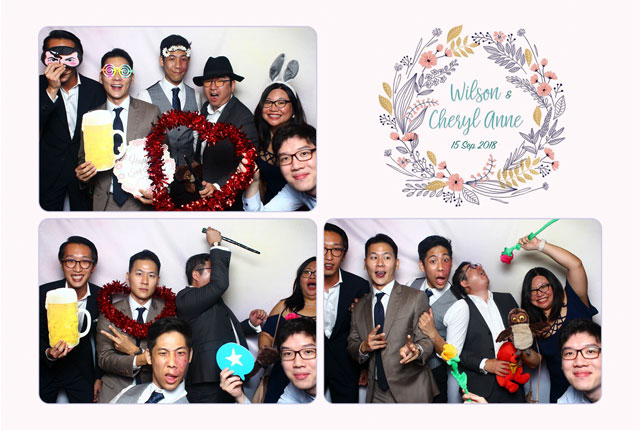 #2: Go crazy!
Photographs preserve memories and it is like the whole world stops right at that beautiful moment. The photographs that make you smile are taken at moments unrehearsed and real. Give your widest smile, your weirdest pose, and your loudest laugh. Look at your friend and laugh out! Tickle your friend and enjoy the moment together. Give your loved one a little kiss, whisper "I love you" into their ears. It doesn't need to be just a traditional smile. It may seem a little scary with big bright lights in front of you, and the stress of having to come up with great poses in seconds? The difficulty level just rose up to 1000. The trick is to just let loose, be yourself, and let the pictures speak a thousand words.
#3: Props to props! 
Props are a life saver for some shy and awkward ones out there! They are a great way to hype up the photographs, making them much more interactive and fun. Props can effectively be used to convey the theme of the event, commemorate a special day and express emotions/feelings! There are thousands of different kinds of props: signages, accessories, write-on boards and miscellaneous (toys, flowers etc.). Make full use of the props and use it to spice up the feel of the photos! Go crazy and go with following your heart. Imagine yourself to be an excited little kid, how would you pose now?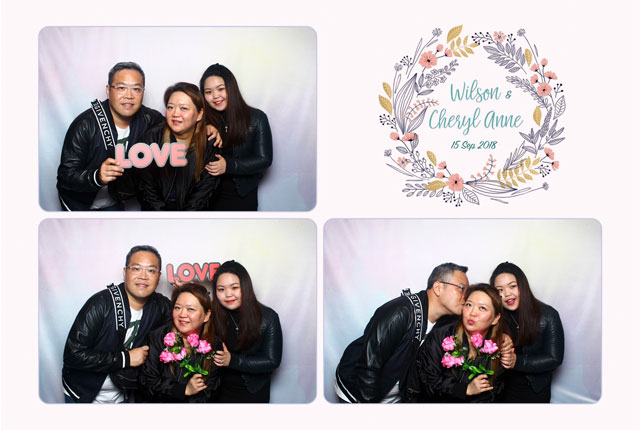 #4: Add a little touch!
This is more for the ladies, but gentlemen you are free to follow this step so as well! The power of makeup can help to add a little more colors to your look. You may have slept at 3 AM last night catching up on your favorite drama or trying to rush out that report. But, don't let it show in the photographs (Unless that is the feeling you're going for). Lipstick is one of the basic and fastest ways to look extra energised. You don't need to show up with full red lips; just dap a few times, lightly on your lips for that sprinkle of colour that makes your lips look natural. Concealer is also essential when you're trying to look less tired. Use your fingers to dap on the concealer to cover up those panda eyes and blemishes, flawless in seconds! The good news is though, the flash will help you to look a little brighter than usual!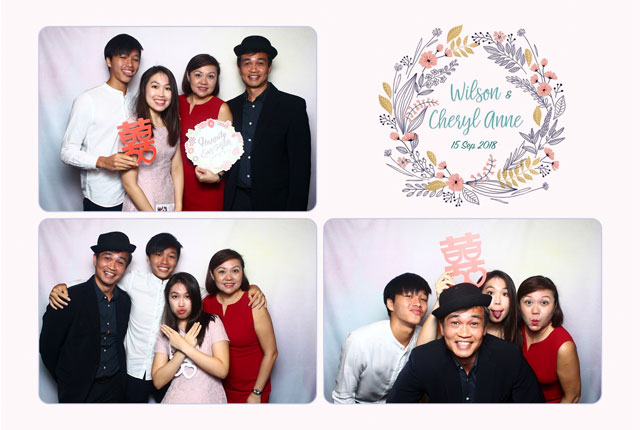 #5 Study your angles!
Angles are very, very important. Certain angles can flatter your face shape, make your smile a little brighter, make you look less tired. Everyone has an angle that they look better in. For example, research has shown that most people look better in their left profiles, as compared to the right. So experiment in your own free time which angles are your best. Take photos of yourself and compare them. Know yourself and your angles. When it's time, strut your beauty in the most flattering angle possible!
Conclusion:
All in all, the most important thing is to relax and have fun. Don't worry too much about how the photos will turn out and just enjoy the process. Here at Vivid Snaps, our mission is to make sure that you enjoy your time at our services as much as you'll enjoy a plate of hot pancakes!
Photos taken at: Wilson and Cheryl's Wedding, Sofitel Singapore City Centre
Featured Service: Instant Photobooth