As we briskly head into yet another busy month, join us as we pause to look back at some of our highlights from the eventful weeks that has just gone by.
Planning and executing a smooth event is no easy feat – following all the tedious preparation and organization, the most crucial component is ensuring that your guests have an enjoyable time.
With Vivid Snaps Instant Photo Booth services, you can be assured that you have one less thing to worry about. Not only do we provide consistent and reliable photo quality, we also ensure that guests have the most enjoyable, pleasant, and entertaining photo-experience at our booth.
Here's a look at some of our favourite photobooth moments from our recent events:
Nee Soon FUNtARTstic Fiesta 2018 – 25th August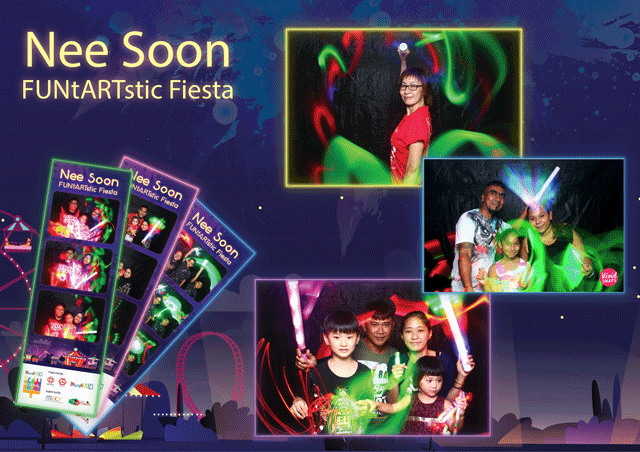 A bright and lively carnival held at Nee Soon East CC; packed with art activities, sports events, movie screenings out in the open air; and to top it all off – our light painting photobooth! At an event which celebrated and showcased children's creativity – It was a delight to see the guests, young and old alike, use their imagination to create captivating effects with the light props provided. Excitement was unmistakably in the air as families bonded together while capturing endearing moments to treasure for a lifetime.  
Coach Dinner & Dance – 30th August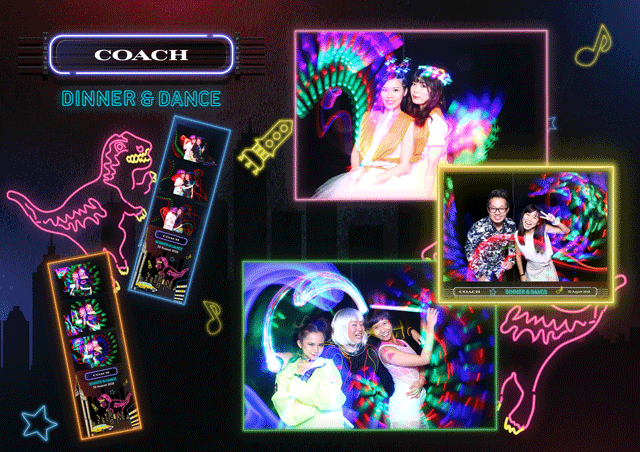 To commemorate another prosperous year, Coach was definitely in a mood to party and turned up the style with a Neon light themed Dinner & Dance held at Zouk. At an adrenaline pumping night, filled with enthusiastic guests all dressed up in outstanding outfits, our unique light painting photo booth was definitely a crowd favourite. Undoubtedly, the light painting photo booth was a perfect fit for this event and its high-spirited guests, who were enthralled by the effects they were able to create in the booth. We watched as colleagues and friends gathered together to snap memories of a dazzling night they would want to remember.
LinkedIn Family Day – 1st September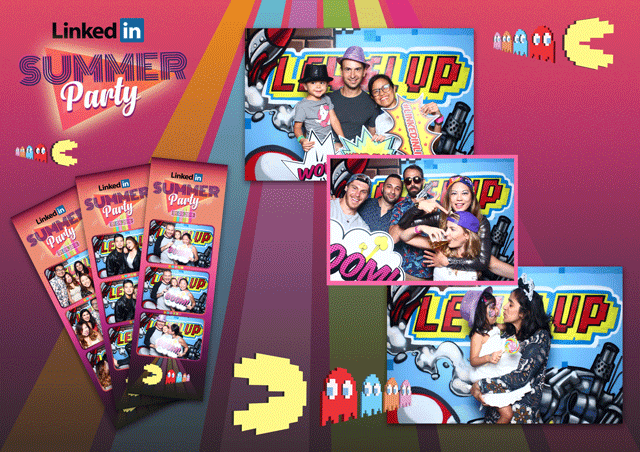 Besides being a source of entertainment for your guests, photobooths are also beneficial as a way to help your guests reminisce a good time. At this LinkedIn Summer Party event held at Level Up, both colleagues and families eagerly lined up to get their photos printed. The theme of the event was retro – featuring childhood snacks and old school arcade machines; having an instant photo booth at this event contributed nicely to the theme. In a day and age where majority of images are stored online or in a phone, it is almost a novelty to have a photo printed on actual paper. A chance to capture a moment and have the photo strip within the palm of your hands almost instantly, evokes a sense of nostalgia that millennials embrace.
Goldman Sachs F1 Reception – 15, 16 September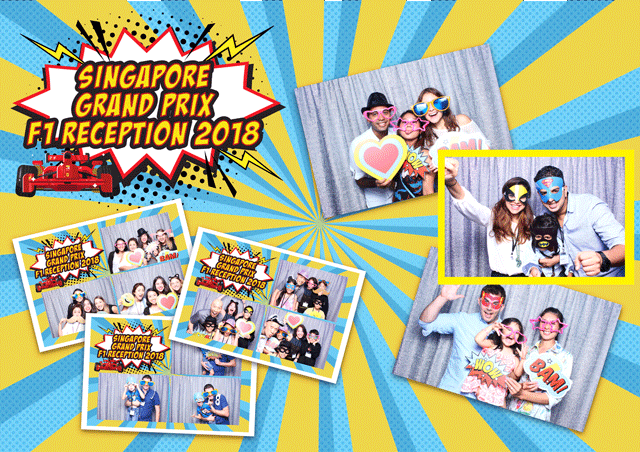 During the F1 weekend, our photo booth services was deployed for yet another fun event. Goldman Sachs F1 reception was a 2 nights event situated on the 7th floor of One Raffles Link – the venue was an ideal spot overlooking the F1 tracks, giving guest the opportunity to enjoy good food and company along with first-class entertainment. The addition of our photobooth complimented the event mood well; families and colleagues had an enjoyable time squeezing into the frame and capturing a picture together. The photobooth was especially popular among children, who were excited to try on different props that matched the event's super-hero theme. On top of getting their images instantly printed, guests were also pleased that they were able to send the soft copy versions to their personal emails immediately after the photo was taken. Being able to email photo booth pictures to a personal email account ensures that guests' memories are made readily accessible to them whenever they want.
Whether it is a corporate event, wedding, or birthday party – our simple photo booth and customised designs never fail to entertain guests, put a smile on their faces and offer them an ideal opportunity to remember the event.