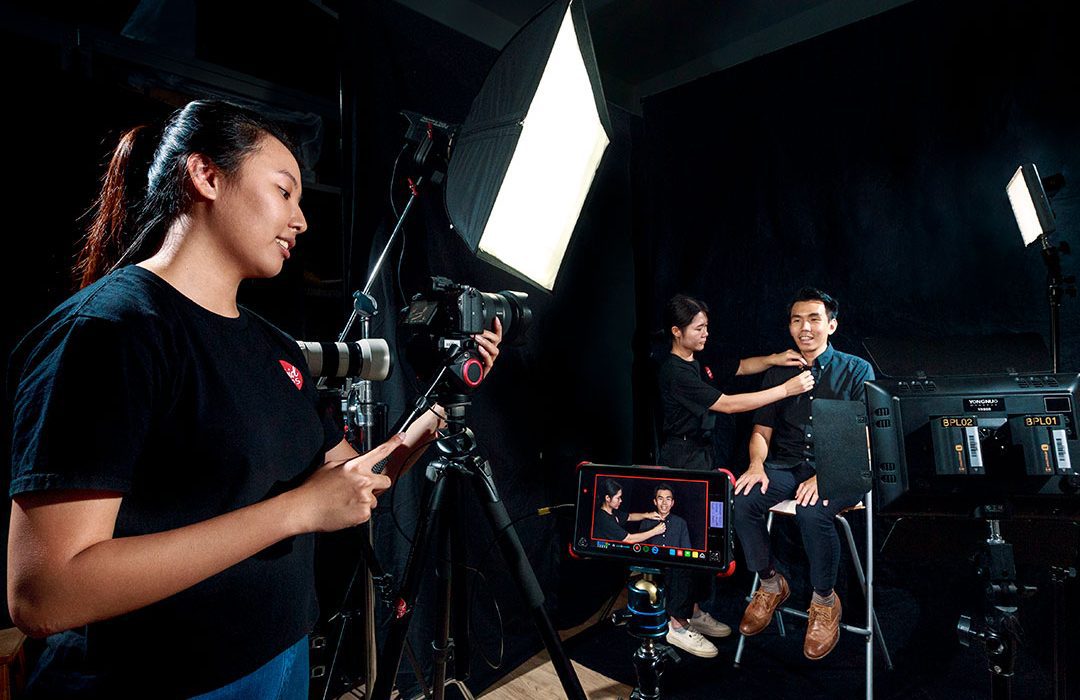 Please note: Vivid Snaps provides Teleprompter Rental with Operator as part of our video filming & production services. We do not offer teleprompter equipment rental. This article is written to share the different Teleprompter Rental options in Singapore for the convenience our readers.
Teleprompters are a huge essential in speech and interview videos to aid presenters in reading a script while maintaining eye contact with the audience (or camera lens in most scenarios).
This allows the presentations to be more natural and fluid as it removes the need for presenters to consult their written notes or wreck their brain memorizing a script.
Below we have compiled a list of Camera Equipment Rental Places in which you can rent a teleprompter for your next video.
…