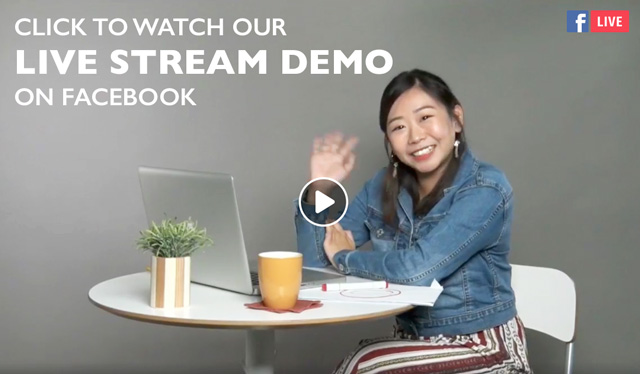 Video Live Stream Service
As you may have already noticed, video live stream is steadily taking over the attention of social media audiences. Consumers are now spoiled with real-time updates that make news articles the equivalent of snail-mail in today's terms. Clicking in to live stream notifications will become part and parcel of people's lives. Before you dismiss this idea thinking that live stream does not apply to your industry, think again. Live stream will become the next Instagram feed and Facebook timeline. People will be scrolling through live stream channels like how they scroll through social media feeds, tapping in to watch what interests them.
Now is the time to jump into this opportunity and embark on the new technology before your competitors do.
…